The Space Telescope Science Institute (STScI) worked with Tactile Images to produce a tactile version of one of the first images from the James Webb Space Telescope. Together, we are produced a limited number of small tactile panels (12" x 12") meant for distribution around the country for use in facilitated experiences. We have produced the panels primarily to expand access to astronomy resources for people who are blind or visually impaired, but these panels also provide new ways to access the content for most people.
STScI will be sending these panels for free to museums, science centers, libraries, and other sites of informal learning in the United States. This form is for organizations to request a panel for use with their audience and identify their audience needs or plans for using it with an audience. Sites chosen will be shipped the 12" x 12" panel and will receive additional materials electronically including some tips on using the panel with an audience, and scientific background information about the subject of the image.

STScI aims to distribute the panels to a wide range of venues and audiences with a particular focus on reaching non-traditional audiences such as people who are blind or visually impaired. Organizations must be a non-profit or government site of informal learning that work directly with the public and located inside of the United States to receive a panel. Sites that meet these criteria will be chosen on a first come, first served basis. Due to the limited number of panels, we are not providing panels to K-12 schools or Solar System Ambassadors not associated with an Informal Learning Institution at this time.
After submitting this form, the point of contact will receive an e-mail within two weeks informing them of the status of their interest statement.
The panels sent out will become the property of the recipient organization. We encourage the recipient organization to continue finding use for the panel and consider how it may used with future panels, but there is no obligation placed upon the recipient.
Selected Image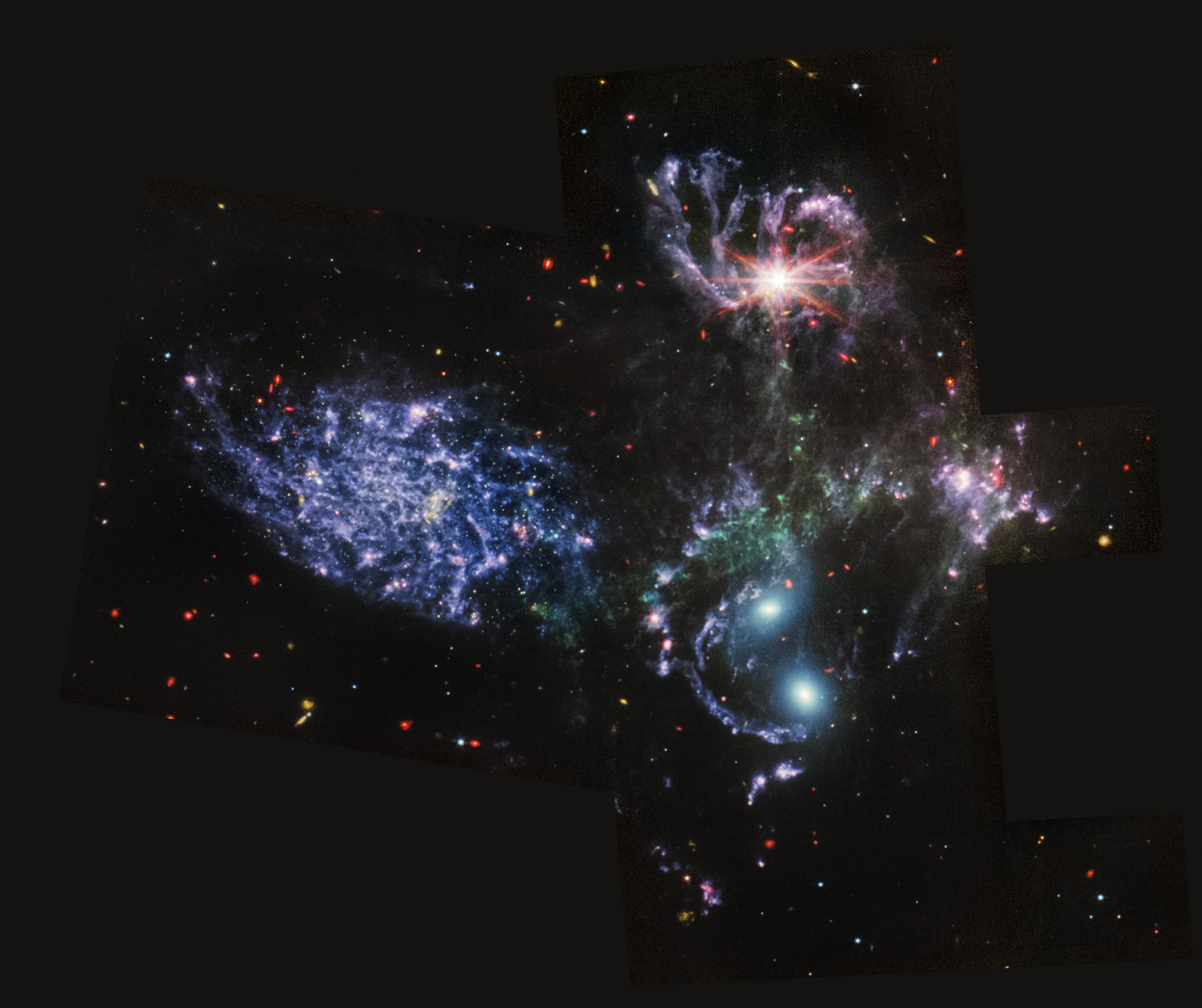 For the panel, we used the mid-infrared image of Stephan's Quintet. The original image can be viewed at Webbtelescope.org.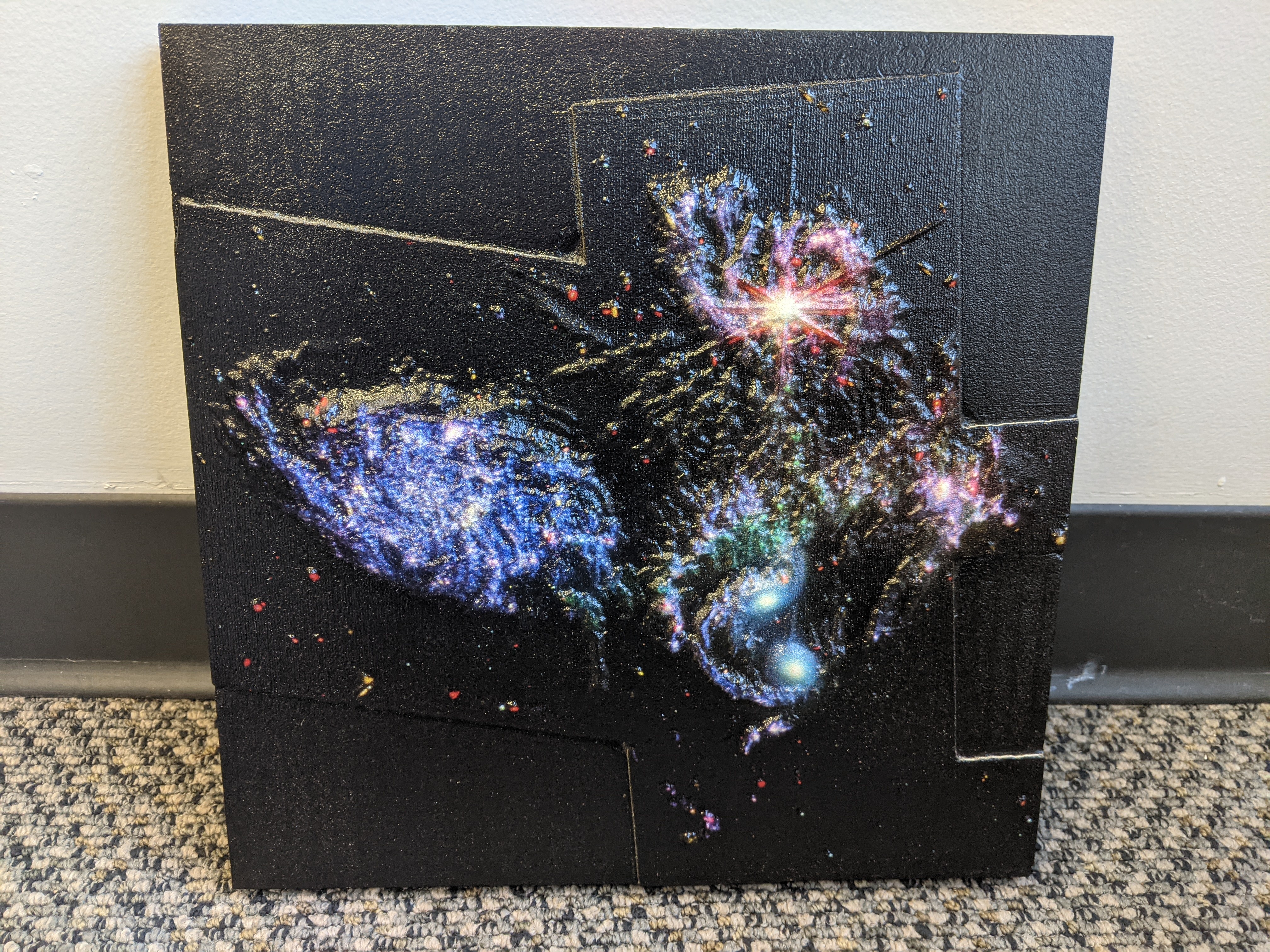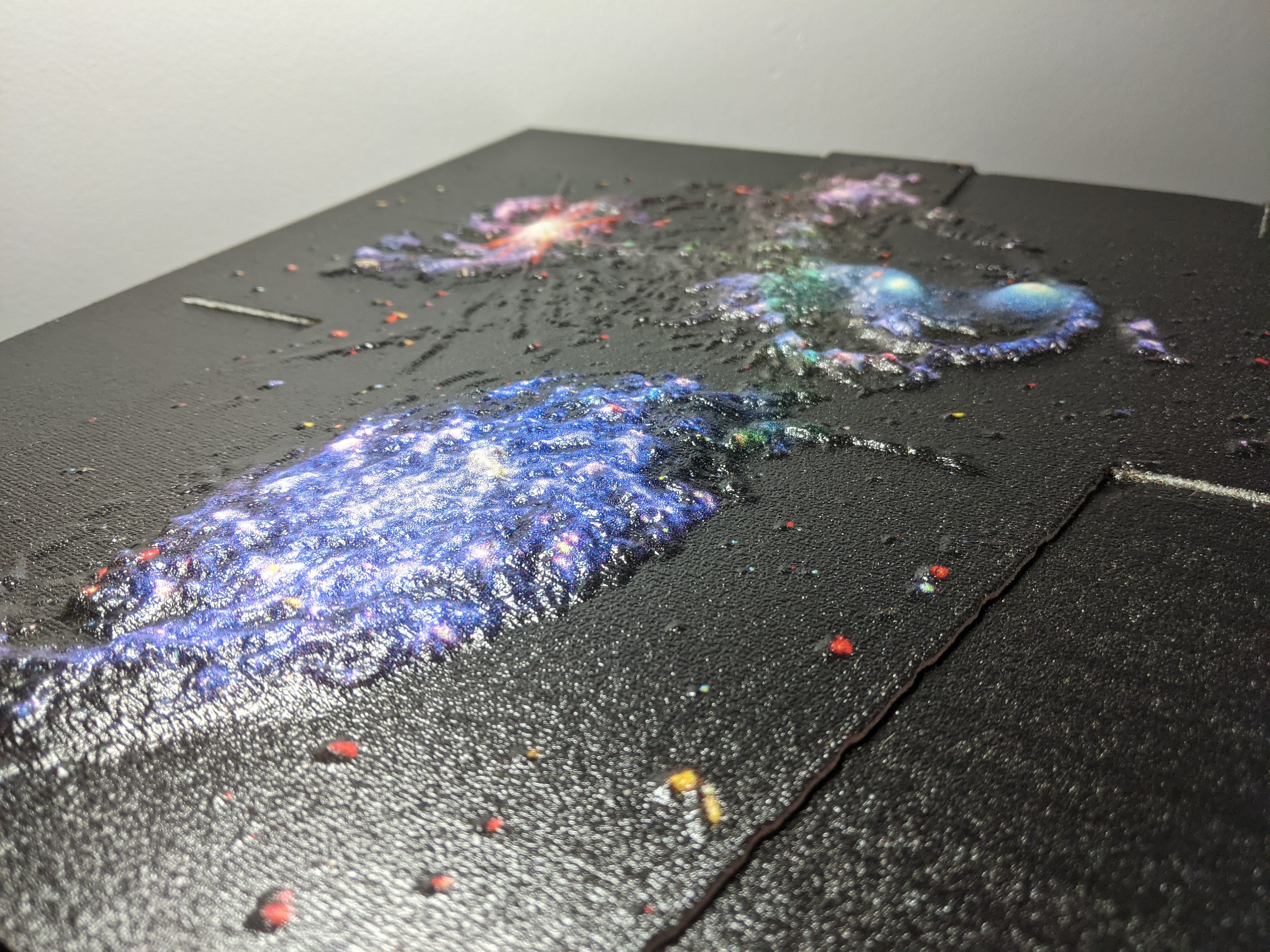 Past Panels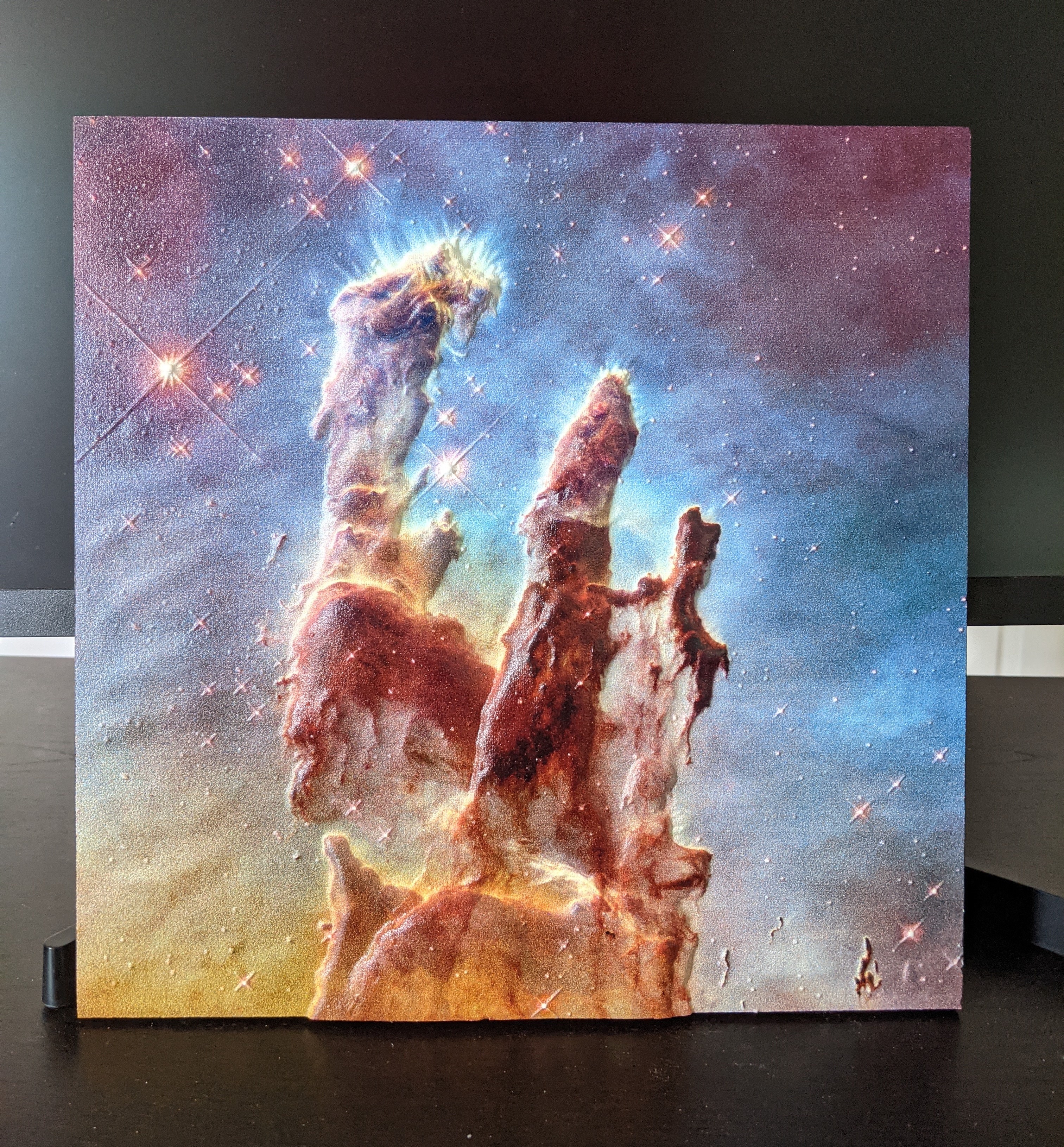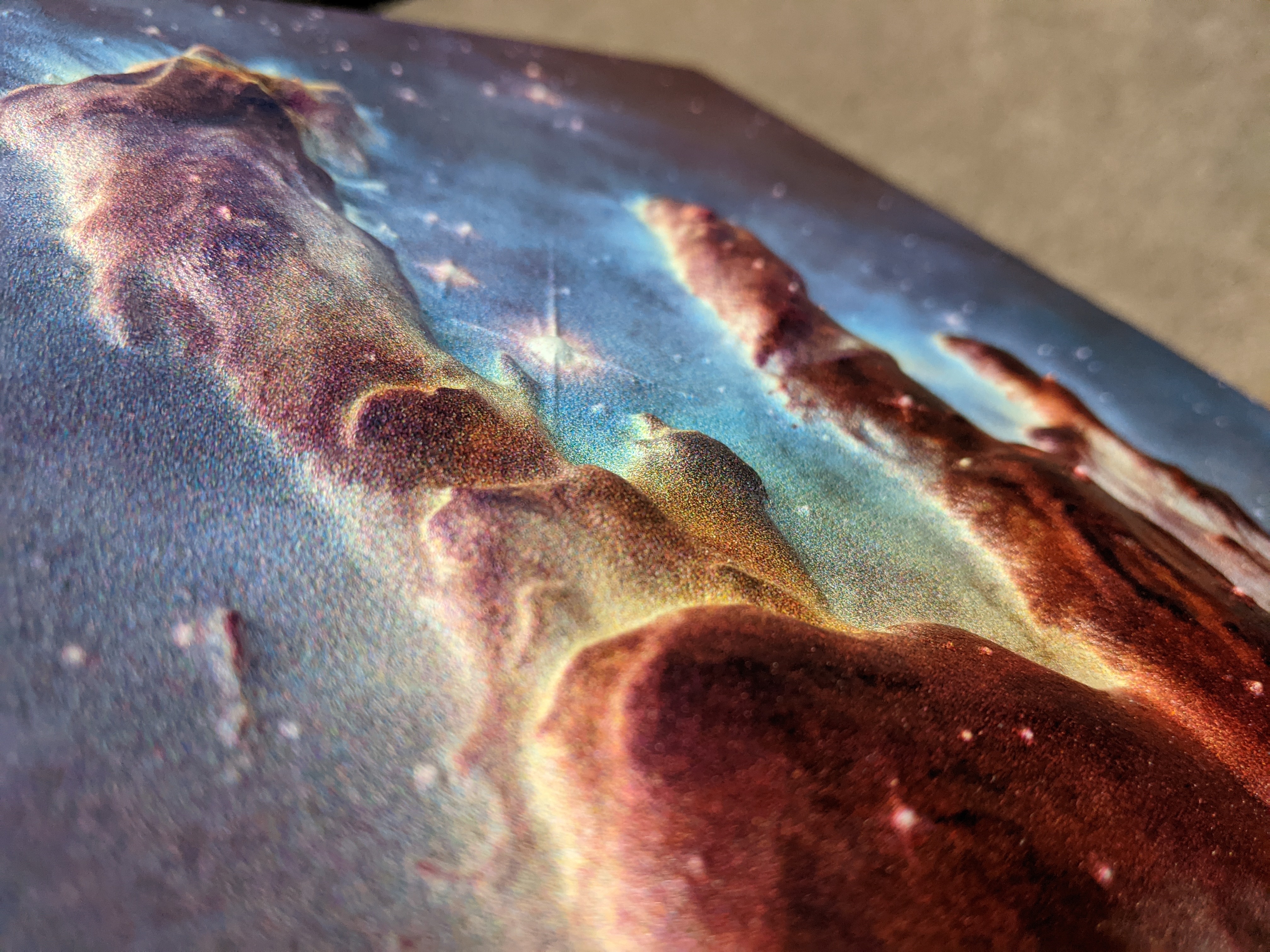 Images of a past tactile panel produced using a Hubble Space Telescope Image
If the form is not loading, please try viewing the desktop version of this page.